Otvoreno pismo:
Dobar dan gospodine Roberte!
Vaš Kristijan mi je preporučio da Vam se obratim u svezi trovanja maca i drugih životinja.
Ti gnjusni postupci se događaju u Moslavini, točnije u dijelu iznad Popovače (3 km od centra u brda), gdje je sve vinogradarski kraj. Moj posjed je u dijelu koji se zove Krmelovac. Oko mene su većinom"vikendaši", a ja sam većinom gore stalno, barem oko 320 dana u godini.
Pošto je poznato da neljudi* imaju običaj da u brdima "izbacuju" životinje koje više ne žele ili su "višak", one po prirodi dolaze tamo gdje netko živi. Tako se događa i kod mene.
Pošto volimo životinje, nahranimo ih, koliko možemo i imamo. Tako da se udomaće i stalno su tu negdje oko nas, ali nekome iz susjedstva to ne paše pa ih već dvije godine sustavno truje! Do sada je u te dvije godine otrovano oko 25 maca i jedan pas! Nažalost psa nisam uslikao, ali sam ga ukopao kao i mace.
Sve sam prijavio policiji, e-pismom gradu Kutini i veterinarskoj postaji u Popovači, ali odgovora još nema.
Ne znam što da učinim jer nitko ne reagira. Vi slobodno objavite i moje ime i prezime i tekst, ako možete pošaljite i novinare, TV, ma što god, samo da se nešto pokrene.
Jedino sam siguran da to čini netko od susjeda, koji dođe na vikend, baci otrovanu hranu i ode. I to se obje godine dogodilo kad sam bio odsutan. Prošle zime u Magdaleni (bolest srca i vena) i sad operacija koljena i rehabilitacija. Dok sam ja bio tamo nije se dogodio nijedan slučaj da je ijedna životinja otrovana. Znači sistematski radi/e, kad me nema.
Poslat ću vam par slika (baš nisam vičan), ali ako zapne, pomoći će mi Kristijan. Sve to što se događa djeluje na mene i psihički jer sam veteran Domovinskog rata i invalid.
Ako vam ustreba kakva informacija ili točna adresa mog posjeda, javite mi.
Hvala unaprijed i lijepi pozdrav Vama i obitelji.
Danijel Gvozdić
---
* neljudi – loši, zli ljudi
ne-ljudi – sve životinje osim ljudi
životinje – sve životinje, što uključuje i ljude jer ljudi jesu životinje, sisavci, suhonosci (haplorrhini), veliki majmuni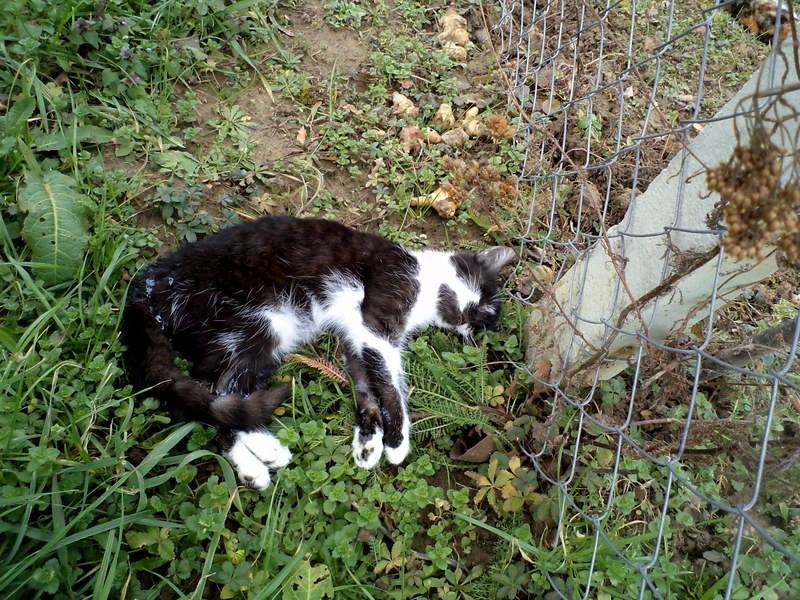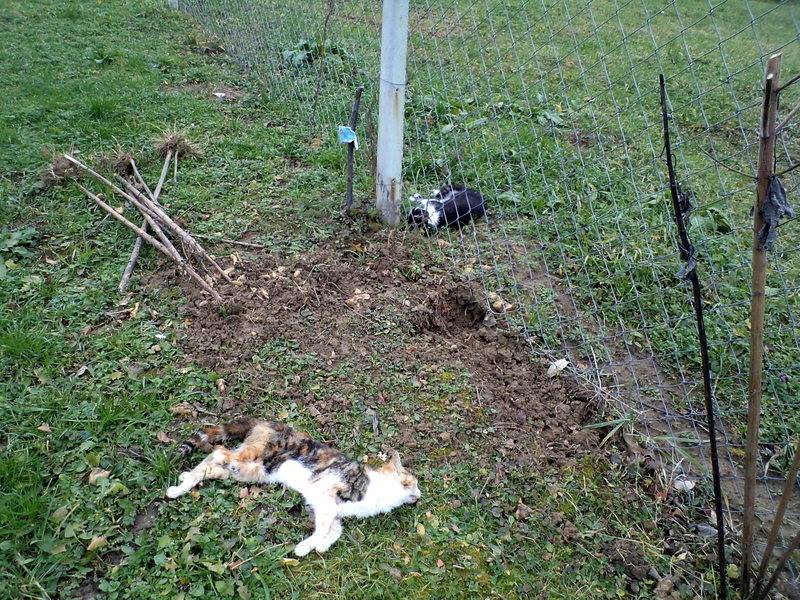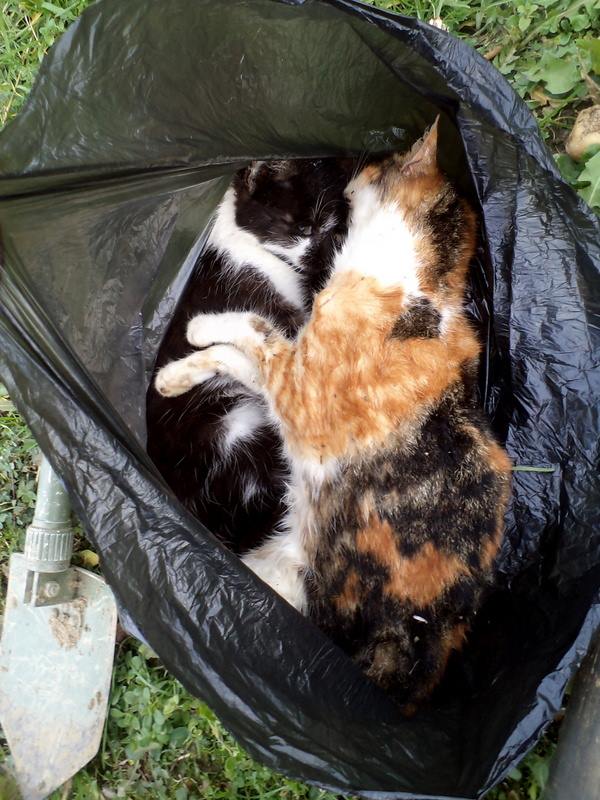 Bile su žive (snimljeno u 12 mjesecu)! Sad nema više ni jedne. Inače da napomenem da su ih ljudi nalazili mrtve i par kleti dalje.